1-800-967-4497 (TTY 711)
Talk to a Medicare Specialist: M-F, 8 am-8 pm
A Medicare Advantage plan that works hard for you
Get coverage for hospital stays, doctor visits, prescription drugs and more all in one plan, all for as little as $0.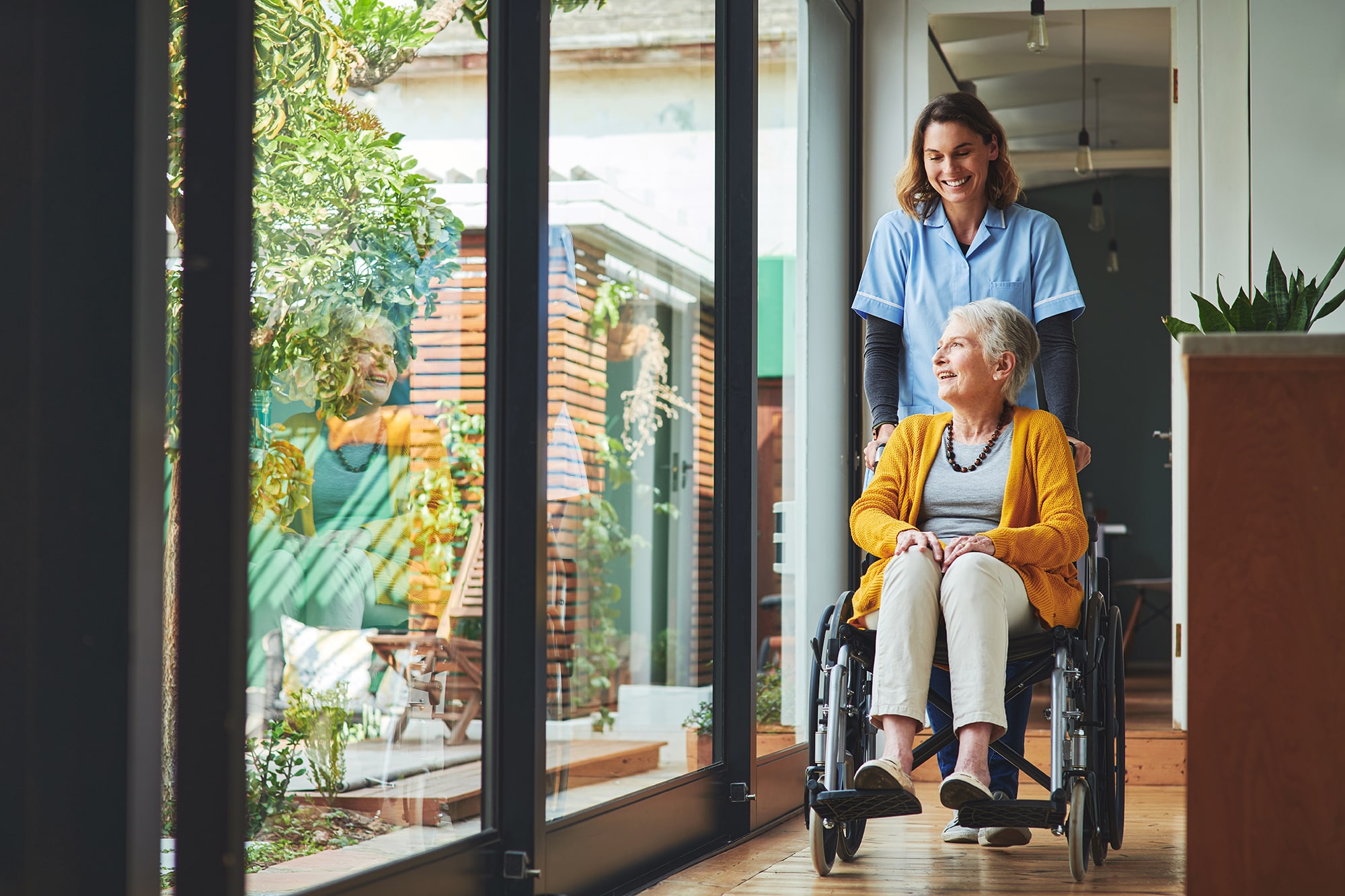 Do you receive Medicaid? Get our free guide
Find out how Medicaid and Medicare Advantage work together with our free guide. Call 1-800-967-4497 to request your free guide, or fill out the form below to get the guide instantly. A Medicare specialist may follow up with you.
Get more with a WellSense Medicare Advantage plan
Made to fit the needs of people with Medicare and Medicaid, WellSense Medicare Advantage HMO works to reduce or even eliminate costs for Medicaid recipients. If you receive Medicaid, find out how to get the benefits you deserve at low to no cost to you.
Extra Help for those with Medicaid
Do you receive Medicaid or have low income? You may qualify for Extra Help from Medicare to pay for your plan.
More benefits for you
Get up to $500 per year on an over-the-counter (OTC) card, rides to doctor's appointments and comprehensive dental, vision and hearing, plus other great benefits.
More doctors and hospitals you want
Choose from one of the largest networks of doctors and hospitals across New Hampshire. Chances are your current doctors and hospitals are part of our network.
Learn about how to use your plan, explore benefits, find a provider and more. Browse topics below. (8)
---
Learn more about your plan
Health insurance should work for you
We know managing your health care can be hard but getting what you need from your health plan shouldn't be a maze. That's why we are here to help.
You are leaving the WellSense website
You are now leaving the WellSense website, and are being connected to a third party web site. Please note that WellSense is not responsible for the information, content or product(s) found on third party web sites.
By accessing the noted link you will be leaving our website and entering a website hosted by another party. Please be advised that you will no longer be subject to, or under the protection of, our privacy and security policies. We encourage you to read and evaluate the privacy and security policies of the site you are entering, which may be different than ours.
Welcome
Welcome to the new wellsense.org! BMC HealthNet Plan in Massachusetts and Well Sense Health Plan in New Hampshire are now one, unified plan under the name WellSense Health Plan. We're the same dedicated plan you know—offering the same benefits, provider networks, and prescription drug coverage—with a brand new look and feel. To get started, select your plan from the menu and see information just for you.