Programs to Help Manage Special Health Needs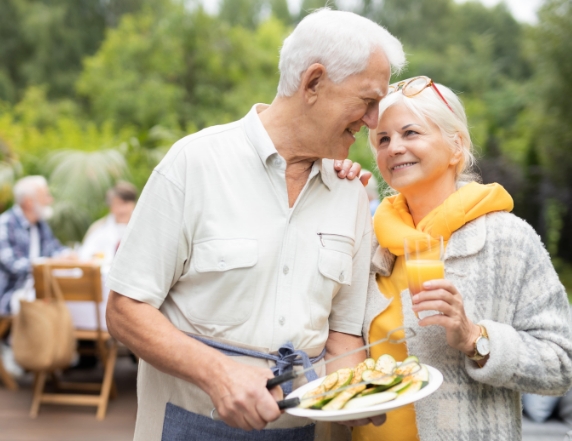 Our care management programs are designed to offer additional support to members who want help navigating their health care needs. Care managers help you coordinate with your providers to manage complex health issues and ensure that you are receiving proper follow-up care, medication management, transportation to appointments, and medical equipment as needed.
A care manager is usually a registered nurse, licensed social worker, or behavioral health professional. They work with your care team of doctors and support services as needed on a case by case basis. They can do things like help you schedule appointments, get prescriptions filled, arrange transportation to a scheduled doctor's visit, order medical equipment, educate you about your condition, and more. Their job is to make your day to day health easier for you to maintain. Our care managers will give you the information and tools that you need to build and maintain a healthy lifestyle based on your unique needs.
We'll also help connect you with community resources such as support groups, food stamps, housing and emergency shelter, and help with utilities.
What issues would qualify me for a care manager?
As a WellSense member, you may qualify to have a care manager assigned to you if you have certain health related issues. Please note that this list is only a sample of conditions:
Chronic pain
Serious behavioral health condition or emotional disorder
Intellectual/developmental disability
Substance use disorder diagnosis (includes pregnant women or individuals having recently experienced an overdose)
HIV/AIDS
Members receiving services under HCBS waivers
Mothers of babies born with neonatal abstinence syndrome
Recently incarcerated individuals
Individuals who have made a recent suicide attempt
Individuals who have a history of tobacco use
How do I get into a care management program?
Our care management program is voluntary. Your participation in the program does not replace the care and services that you receive from your primary care physician and other providers. If you think you would benefit from one of our programs, please call medical care management at 1-855-833-8119 to learn more. You can also opt out of any of our programs by calling the same number.
Learn about how to use your plan, explore benefits, find a provider and more. Browse topics below. (9)
---
Learn more about your plan
Health insurance should work for you
We know managing your health care can be hard but getting what you need from your health plan shouldn't be a maze. That's why we are here to help.
You are leaving the WellSense website
You are now leaving the WellSense website, and are being connected to a third party web site. Please note that WellSense is not responsible for the information, content or product(s) found on third party web sites.
By accessing the noted link you will be leaving our website and entering a website hosted by another party. Please be advised that you will no longer be subject to, or under the protection of, our privacy and security policies. We encourage you to read and evaluate the privacy and security policies of the site you are entering, which may be different than ours.