Resources for young adults
We understand that health insurance can be confusing, especially for young people like you. Utilize the resources below to get the most from your WellSense covereage as a member of New Hampshire Medicaid.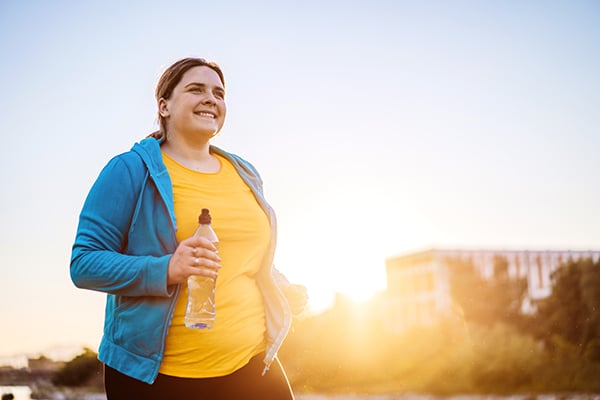 Get started with your plan
We can help you through the most important first steps for getting the healthcare you need, including:
How to find a healthcare provider for routine care
What prescriptions WellSense covers
What your full benefits are
About Medicaid
NH Medicaid is a federal- and state-funded healthcare program that serves a wide range of individuals and families who meet certain eligibility requirements. Your NH Medicaid benefits are administered by WellSense Health Plan, a nonprofit company that has helped Medicaid members get the most out of their benefits for more than 25 years.
As a Medicaid member, you will not have to pay any out-of-pocket costs for covered healthcare services from providers who accept your WellSense insurance, other than $1-$2 copays for prescription drugs.
Since Medicaid is based on eligibility, you may have to renew your coverage each year. You can learn more about this process here.
Take control of your health coverage
What if I'm out of the state?
Medicaid programs vary by state. That's why most Medicaid health plans, including WellSense, usually only work with healthcare providers within their own state (some out-of-state providers with offices near the New Hampshire border are the exception.) Because of this, you normally have to get your routine care in New Hampshire as a member of WellSense. This includes if you live out of state most of the year, such as if you attend an out-of-state school.
If you do need care while out of state and cannot wait to see a provider in our network, you can visit urgent care or emergency room facilities. You should otherwise try to schedule your care when you know you'll be home.
If you live most of the year out of state, you may consider becoming a resident of that state and applying for Medicaid coverage there to make it easier to consume routine care. Eligibility varies by state, so you should confirm you qualify first. Calling that state's Medicaid helpline is a good place to start if you have questions.
If you're a student, your school may also offer resources to help students through these issues.
Key terms and concepts
Health insurance has a lot of jargon. Here are some key terms you'll need to understand.
As a NH Medicaid member, don't have to worry about these out-of-pocket costs that often occur under health insurance coverage.
Copayments, or copays, are a fixed fee you pay when getting healthcare services in addition to what your insurance company pays the provider of the services. As a NH Medicaid member, you only have copays for prescription drugs, and they are usually only $1.
Covered services are healthcare services that Medicaid will pay for. Covered services include medical, behavioral health and prescriptions drugs. Your covered services are included as part of your benefits as a WellSense member. Your benefits also include certain member extras, like extra money you can earn by completing a health survey and use for qualifying purchases at stores like CVS and WalMart. Your full list of covered services and benefits are available in your
Member Handbook
.
Though not required, seeing the same provider for routine checkups, regular preventive care or illnesses can help them better know your full health background. If you regularly see a provider like this, they are called your PCP. If your PCP is still the pediatrician you saw as a minor, it may be time to talk to them about changing doctors.
WellSense usually only pays for you to see healthcare providers that are in our network. That means we have a contract with them to give services to our members. To see a provider outside of our network, that provider will have to explain why it's necessary to see them and not an in-network provider for the service while requesting authorization to do so. Usually, they will not be able to see you if authorization is not granted. You can see which providers are in our network at any time by visiting our
Find a Provider tool
.
Questions?
If you have any questions about your coverage, we're here to help. Just contact our Member Services team at
nhmembers@wellsense.org
or 877-957-1300 (TTY: 711).