The main goal of our Diversity & Inclusion program is to "nurture a spirit of inclusion, respect, openness and awareness of the distinct values and perspectives of our employees."

Simply, we believe that if we cultivate a superior work environment built on the pillars of respect and inclusivity then our organizational performance will be superior. Great people + great environment = successful organization.

In order to help us meet that goal, we hire with an eye toward diversity and diverse perspectives in every area of the organization—diversity of race, ethnic origin, country of origin, age, religion, sexual orientation, gender identity, disability status, and more.

We have an active Diversity & Inclusion Council that reflects the above-stated approach to diversity within the organization. The Council helps ensure that issues related to inclusiveness and diversity are dealt with openly and proactively.
Diversity & inclusion goals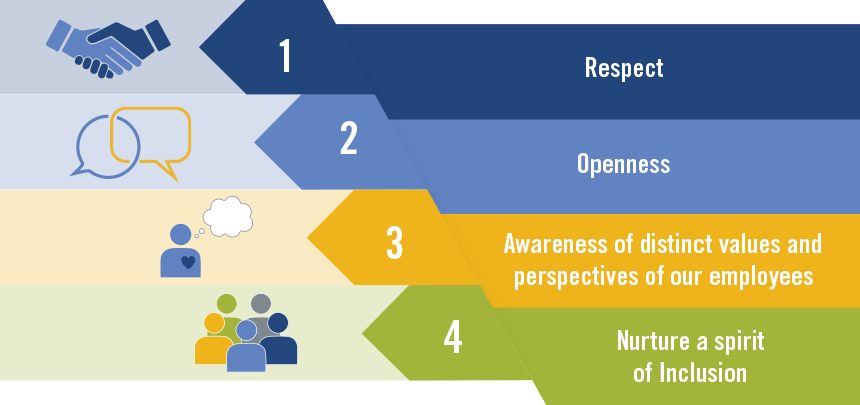 Qualified applicants will receive consideration for employment without regard to race, color, religion, sex, national origin, sexual orientation, gender identity, disability or protected veteran status. WellSense participates in the E-Verify program to electronically verify the employment eligibility of newly hired employees.